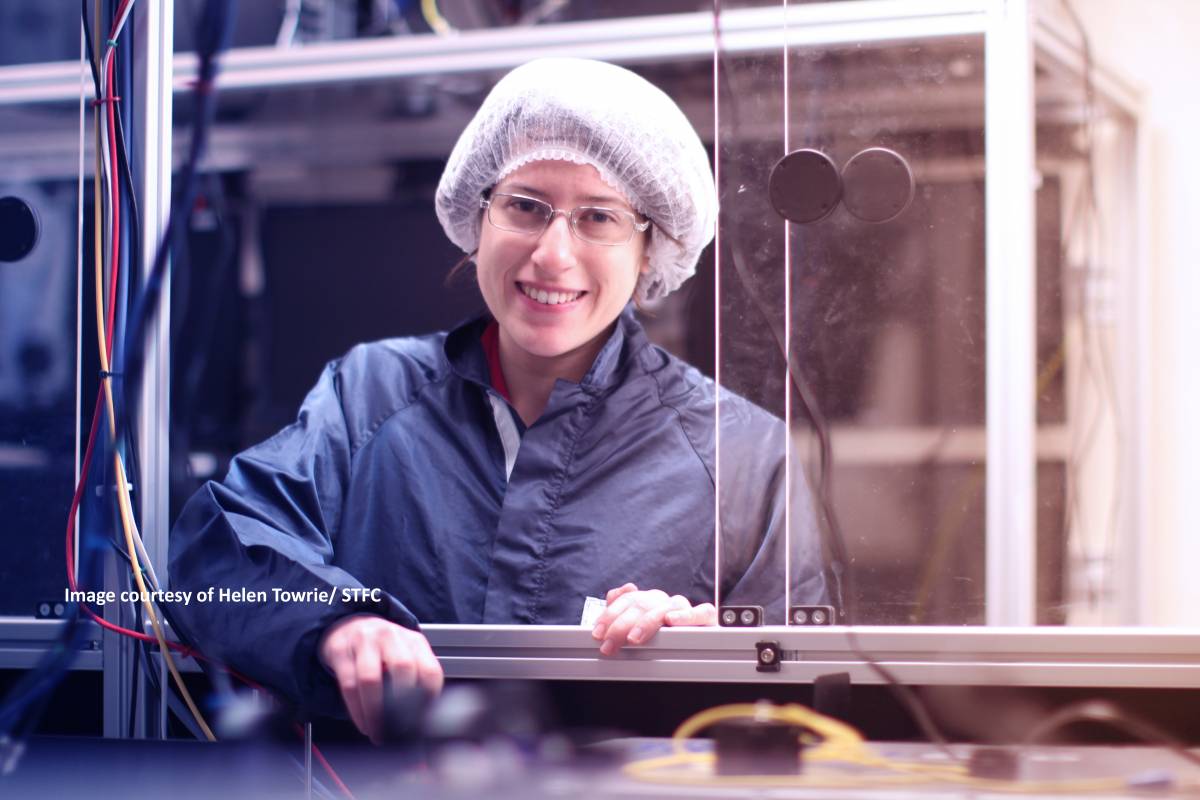 Industrially Inspired Photonic Imaging, Sensing and Analysis
Each of our collaborations is built around an EngD or PhD student, providing them with masters-level technical and business qualifications, along with an industrially-connected doctoral research project.
The CDT in Applied Photonics works with companies developing photonics-enabled products and services, from consumer technology and mobile computing devices to healthcare and security.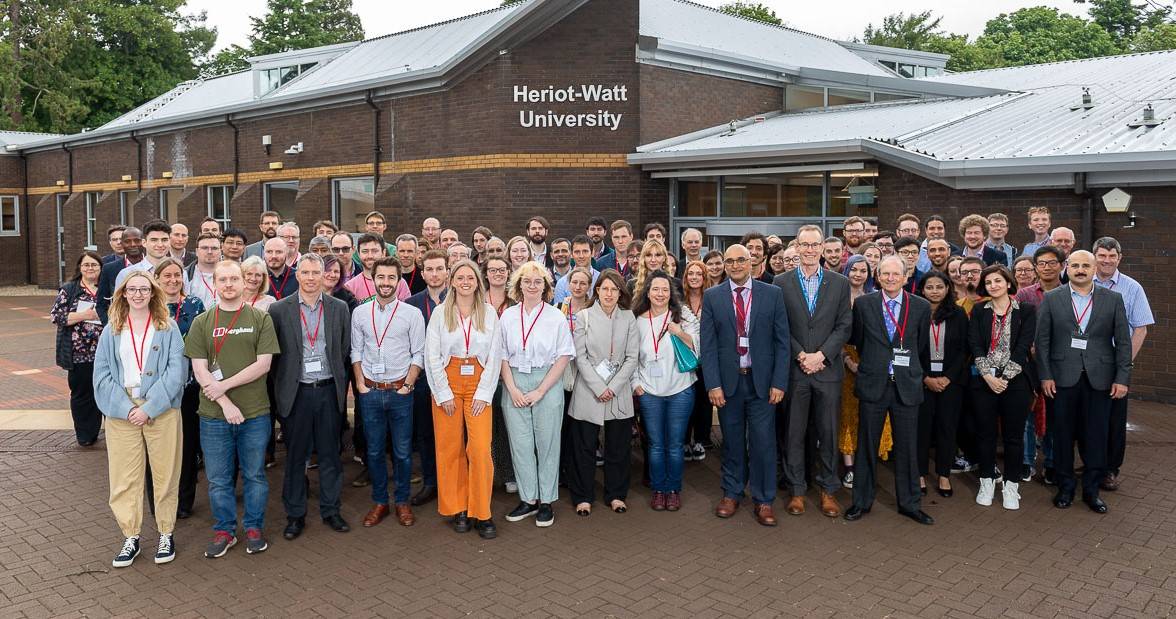 2022 marks our anniversary as the UK's longest running Applied Photonics Centre for Doctoral Training.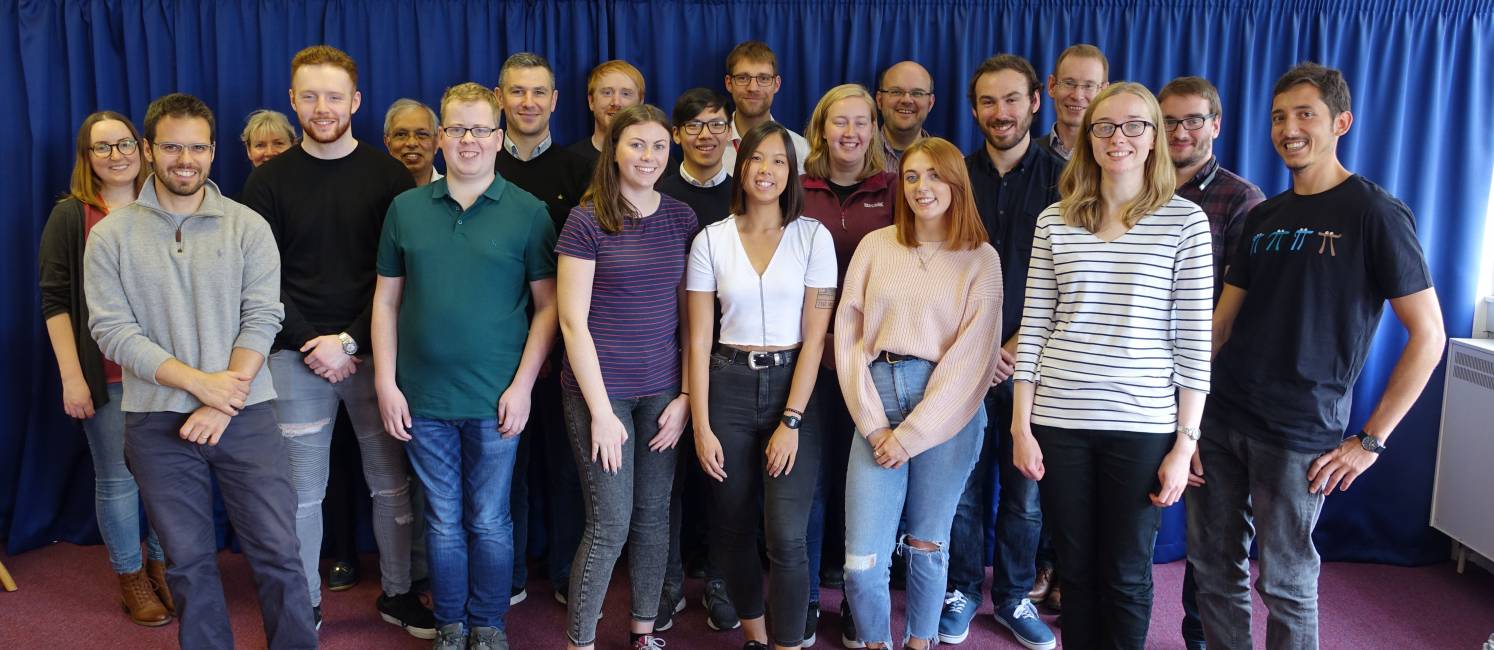 Apply now for fully-funded PhD and EngD projects.
The EngD is an alternative to a traditional PhD aimed at students wanting a career in industry.
Students spend about 75% of their time working directly with a company in addition to receiving advanced-level training from a broad portfolio of technical and business courses.
On completion students are awarded the PhD-equivalent Engineering Doctorate.
The research projects will offers benefits to your company: 
Increasing the research portfolio in a cost-effective way

Access to University laboratories and facilities

Opportunity to make contacts with other Sponsor Companies

Aiding retention of existing staff who wish to study for a doctorate degree and continue with their employment
EngD & PhD Projects Available
Using surface-enhanced Raman spectroscopy to improve the delivery of radiotherapy in 3D tumour models
Company:
NHS Lothian (Edinburgh Cancer Centre)
University:
University of Edinburgh
Supervisor:
Professor Colin Campbell
Project Description Radiotherapy is the most commonly used, and most effective, non-surgical treatment for cancer. However, not all tumors are equally susceptible to radiotherapy e.g. hypoxia (low oxygen availability) plays a crucial role in determining patient response to therapy. In this project we will investigate how to use surface-enhanced Raman...
Chemical, biological and explosives sensing at stand-off with quantum cascade laser dual-comb spectroscopy
University:
University of Strathclyde
Supervisor:
Dr Michael Lengden
Project DescriptionIdeal system for detection of traces of harmful and illegal substances should be capable of rapid, in-situ identification of a broad range of materials at significant range whilst scanning over large areas. Such automated systems should be capable of detecting the threat, work in complex, contaminated environments, identify the...
Next generation long range laser rangefinders based on single photon detectors and new laser technologies
University:
Heriot-Watt University
Supervisor:
Professor Gerald Buller/Dr Aongus McCarthy
Project Description Laser Rangefinders are a key element of modern sensor systems and can range up to 20km with an accuracy of less than 1m. Thales UK produced the first in-service laser rangefinder in 1965, just a few years after the invention of the laser, and have been designing and...
Conformable holographic metasurfaces for industrial imaging and sensing applications 🌐
Company:
Ceres Holographics Ltd.
Supervisor:
Professor Graham Turnbull & Dr Andrea di Falco
Project Description Photonic metasurfaces are nano-structured films that can be designed to exhibit tailored light scattering. The phase, amplitude, polarisation and propagation of direction of the reflected and transmitted light can be controlled virtually at will. When used to record holographic information, photonic metasurfaces present many advantages over standard computer-generated...
Fully-funded scholarships available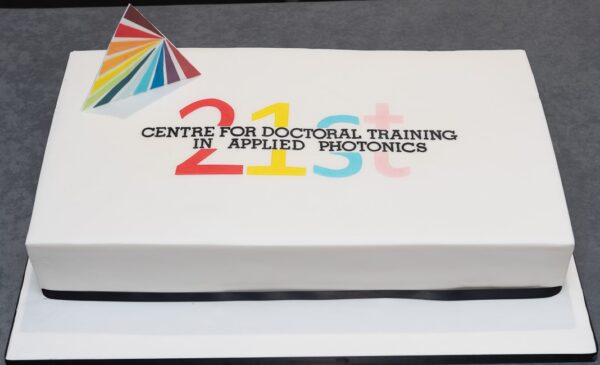 CDT Conference and 21st Anniversary Celebration On 28 June 2022 we were delighted to welcome over 100 delegates including our students, alumni, supervisors, former staff,
On Monday 5th September 2022, the CDT in Applied Photonics held an in-person Welcome Event at Heriot-Watt University for our new students.  Supervisors joined us
Congratulations to our Research Engineer, Ben Szutor, who had a successful viva in September 2022.