Research Engineer Representative, Daniel Marwick coordinated a trip to a Pint of Science event on 20th May. Daniel Writes: –
A group of Research Engineers attended the Pint of Science event "Techstra-terrestrial: Technology in Astronomy" which comprised of two separate talks from researchers from the Royal Observatory, Edinburgh. The first talk was from Dr. Alastair Bruce who has a great passion for manned spaceflight. His lecture was a fast-paced description of the technology of the Saturn V rocket and the Apollo space program using props and audience participation.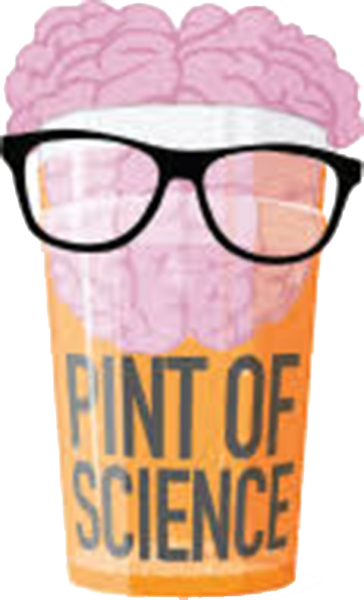 The second talk by Lara Alegre was on radio astronomy and it's applications to quasar research. The design and methods used by the current generation of radio telescopes was covered, as was the physics behind active galaxies and the role of black holes in producing the radio signals we observe.
In the intermission between talks there was a short physics and astronomy pub quiz which was won by CDT students. The attendees are pictured here holding the grand prize of some Pint of Science branded pint glasses. We all enjoyed attending the event. Both speakers were very engaging and it definitely interesting to hear about research in areas of physics and technology that are new to us.